Pest Control Services in Front Royal, VA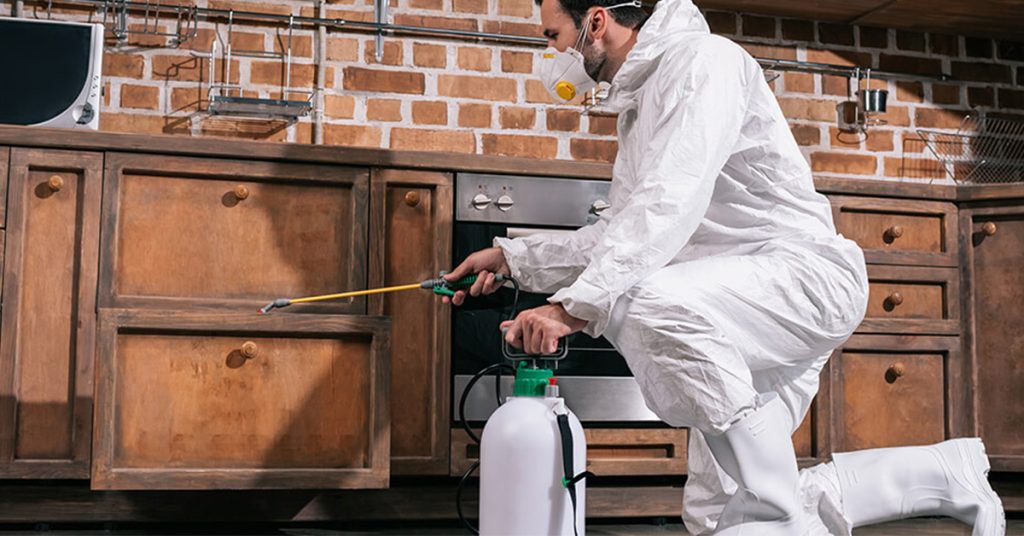 Safeguarding Your Home and Peace of Mind with Effective Pest Management
Pests can quickly become unwelcome guests in your home, posing health risks and causing property damage. That's where reliable pest control services of Pest Exit, in Front Royal, VA, step in to protect your home and family from these pesky invaders. With our expertise, proven techniques, and eco-friendly solutions, our professionals ensure you have a pest-free environment, allowing you to enjoy your living spaces without worry.
Tailored Pest Management Solutions
Our highly trained and licensed pest control technicians understand that every home is unique, and so are its pest problems. We offer personalized pest management solutions based on your specific needs. Whether you are dealing with a termite infestation, rodents, ants, or other insects, our experts will customize plan to address your issue effectively.
Safe and Environmentally Friendly Approach
When it comes to pest control, safety is paramount. Pest Exits pest control services in Front Royal prioritize the health of your family, pets, and the environment. We use environmentally friendly products and modern techniques to target pests while ensuring minimal impact on non-targeted organisms.
Thorough Inspection and Prevention
Prevention is key to long-term pest control success. Our expert pest control Technicians conduct thorough inspections to identify potential entry points, nesting sites, and conditions that attract pests. By addressing these factors, we create a proactive approach to keep pests at bay, preventing future infestations.
Timely and Responsive Service
When you encounter a pest problem, you want prompt solutions. Our expert Technicians in Front Royal offer timely and responsive service, arriving at your doorstep equipped to solve your issue efficiently. Our goal is to restore the comfort of your home as quickly as possible.
A Range of Pest Control Solutions
From one-time treatments to regular maintenance plans, Pest Exit in Front Royal offers a variety of solutions to suit your needs. Whether you require a comprehensive pest control program or spot treatments for specific issues, we have you covered.
High quality pest control services go beyond extermination. It involves ongoing monitoring, follow-up visits, and expert advice on preventing future infestations. At Pest Exit, our goal is to provide a long-lasting solution and ensure that pests don't return to disrupt your peace.
Choosing the right pest control company in Front Royal, VA, is crucial for safeguarding your home and peace of mind. With Pest Exits pest management solutions, environmentally friendly approaches, and timely service, our professionals ensure effective pest control that lasts. By trusting our expertise, you can bid farewell to unwanted pests and enjoy a safe, clean, and pest-free living environment for you and your family. Invest in professional pest control today and protect what matters most – your home and well-being.
Business and property owners in Front Royal, Virginia should choose a reputable and experienced pest control company that offers safe and effective solutions. Pest Exit has the solutions to help you with any pest control needs you have. Give our certified technicians a call today.